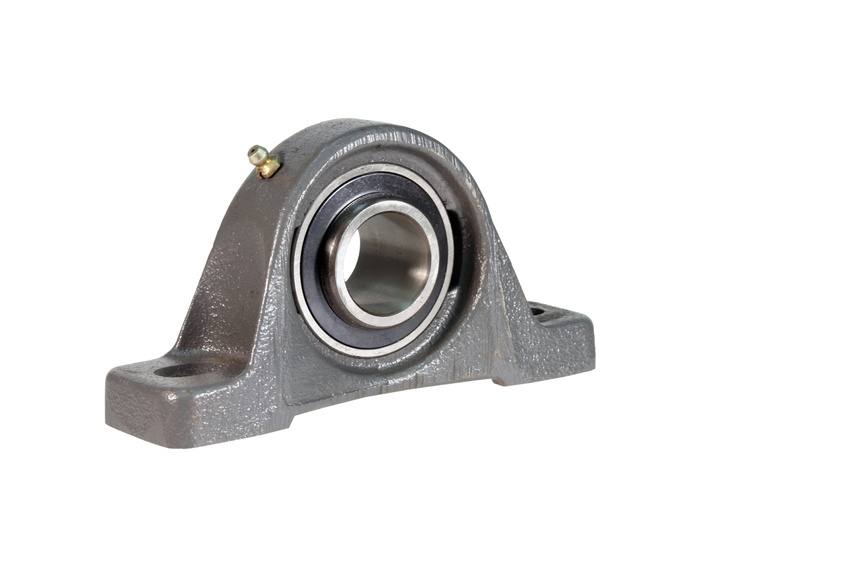 Pillow blocks are housings which have a bearing fitted inside and thus the user need not purchase the bearing separately. These differ from "plummer blocks" which are bearing housings supplied without any bearings and are usually meant for higher load ratings and corrosive industrial environments.
Types:
Set screw locking housed units are equipped with two specially designed setscrews positioned at a 90-degree angle in an inner ring that locks onto the shaft. The Y series offers a full width inner ring and the S Series is equipped with narrow rings.
Eccentric Locking Collar this locking system is popular for providing the most security for a broad range of applications. Self-locking collars eliminate the need for locknuts, washers, shoulders, sleeves and adapters. The R series facilitates the mounting of wide inner ring bearings and the V Series is for narrow rings.
Concentric Locking Collar are frequently used in limited space and reversing applications, the concentric locking collar includes two setscrews, 120 degrees apart, that pass through drilled holes of an inner ring to lock the bearing to the shaft with minimum inner ring stress and deformation.
Two-bolt pillow blocks
Four-bolt pillow blocks
Expansion two-bolt pillow blocks
Expansion four-bolt pillow blocks